Sandra Forscutt Mortgages
Welcome To Our Mortgage Educational Blog About:
What you need to know about Mortgage Pre-Qualification vs Pre-Approval.
Purchasing a home ordinarily requires a significant investment.  For a great number of first-time home buyers, their savings and monthly remittances are not sufficient for the amount required to buy their ideal dream homes.
Fortunately, application for a mortgage makes property acquisition affordable. It not only allows you to get a loan that suits your needs, but payment is spread over the subsequent years.
There are initial steps to being eligible for a mortgage and the two key stages are: pre-qualification and pre-approval.
Even though the terms pre-qualification and pre-approval are usually used interchangeably, they fundamentally mean different things. The disparity between the two lies in the verification processes the lenders employ to dictate the amount you qualify for.
It is therefore important to consult your real estate agent on what holds more credibility since different words and steps are deployed in the various real estate markets.
Let's break them down for a better understanding.
Mortgage Pre-qualification
Primarily, pre-qualification is viewed as the first step in the mortgage process. It helps lenders evaluate your credit worthiness by asking a couple of questions about your finances.
It is very helpful when you are completely unaware of what options your current financial position offers you.
The process can be done virtually or over the phone, it does not entail much. Once the process is complete, the lender gives you a quote without verifying the information you have provided.
It is important to note that pre-qualification is based on estimates, it is not factual. The pre-qualification letter is not a solid promise, it merely gives you a snapshot of the kind of mortgage you will be eligible for.
The actual figure is reviewed once the lender runs credit and verifies your financial documents.
Once you have been pre-qualified, you receive a pre-qualification letter. This can be presented to an agent or seller to serve as proof that you are working with a lender. It does not guarantee that you will get a mortgage.
Pre-qualification done by a given lender does not necessarily tie you to them. You are not required to work with them all through.
When the home search really begins and you want to apply for a loan, it is advisable to shop around. Different lenders will offer you varying loan estimates, you should compare them to the cost of the loan.
What if you don't pre-qualify for a mortgage?
In the event that you do not pre-qualify for a mortgage or obtain the amount you had hoped for, here are a couple of things you can do:
A significant raise in the amount set as your down payment will not only increase the loan amount you would qualify for, but it will also help cut down your monthly mortgage payments

Strive to improve your credit score. This can be done by rectifying any missed payments, correcting the errors on your credit report, and addressing the number of hard credit inquiries on your report

Reducing your debt amount across the board will also help reform your debt-to-income ratio. The most preferrable debt-to-income ratio is

36% or less, while 43% is the maximum ratio allowed.
Mortgage pre-approval is sequentially the next step after the pre-qualification process. It is the real deal!
You should ensure you get pre-approved before you even start house hunting. Pre-approval for a home buyer is a more concrete indicator that you qualify to secure a given mortgage amount based on an underwriter's review of your financial documents.
In addition, pre-approval gives you an upper hand in the competitive market. It makes you as close to a cash buyer as you can possibly be.
With pre-approval, a more in-depth assessment of your financial history is done. All your information ranging from bank statements, pay stubs, tax returns and credit reports are reviewed. Lenders can ascertain your debt-to-income ratio which helps them know the actual amount you qualify to borrow.
By obtaining a pre-approval letter, the lender is technically saying that you are a fully approved buyer.
As a matter of fact, pre-approval letters conjoined with clean contracts without myriads of contingencies have bagged multiple bidding wars against all cash offers.
Get this…
One of the biggest advantages a pre-approval has over pre-qualification is that this may determine whether you get an approved offer on a home, or you lose it to another potential buyer.
It is common knowledge to sellers and their agents that pre-approvals hold so much more weight as compared to pre-qualifications. Little to no consideration is given to offers that do not have a pre-approval letter.
In case an individual does not get a pre-approval, it means that the lender did a review of your financial documents, verified your assets, income as well as credit and is assertive that a final approval for a loan will be received.
On the other hand, a pre-approval letter serves as a vote of confidence from your lender that you are fully able to take on a mortgage. However, you will still be required to get in touch with a mortgage expert to have your pre-approval converted to an official loan application once you have an accepted offer.
The end goal as a first-time home buyer is to get full mortgage approval not just mortgage qualification.
Therefore, early pre-approval indicates that you are resolved to making a purchase. It is also a more concrete measure of your financial capability which renders the seller's confidence in you.
The pre-qualification requirements are self-reported information, and no additional verification is carried out, it does not really mean much. Although the pre-approval process is much more tedious, it is worth it in the long run.
Finally, once an offer for a house is made, an appraisal for the home by a third party requires to be done and an inspection for potential repairs is also carried out. These two steps are mandatory before you close the loan and buy a home.
With that in mind, if you wish to know more about this topic, contact us today for a free consultation with us.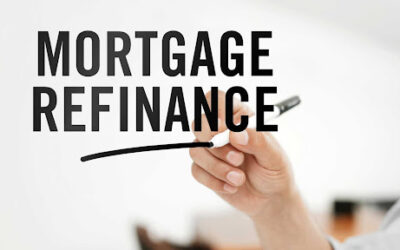 Top 5 Tips To Refinance Your MortgageFrom snagging a lower interest rate to shortening your loan term, the possibilities are endless. But before you jump into the refinancing pool, make sure you have all the right tips to make a splash. Join us as we dive into the...