Sandra Forscutt
Metro Mortgage Group powered by Axiom Mortgage Solutions
Working for you and not the banks.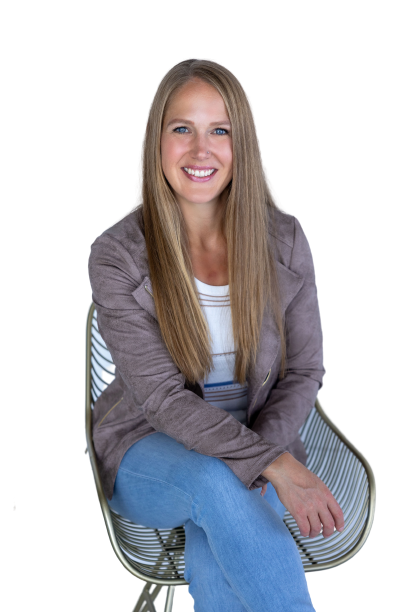 Why Use A Mortgage Broker
A Broker is not limited in the products they can offer you. They seek out the best lender package to suit your specific situation.
"I pride myself in alleviating the stress of buying a home by guiding my clients through the home buying process and finding you the best possible mortgage product to suit your needs."
– Sandra Forscutt
Your Mortgage Broker in Edmonton: Sandra Forscutt – Metro Mortgage Group
If you are looking for mortgage financing or mortgage refinancing, and need professional advice, rest assured that I will work hard in providing you with expert advice. We will work together and find the best mortgage solution for you. Buying a home is a long-term investment, one which you should feel confident about. I will help you find that confidence by providing you with helpful insights and getting you excellent mortgage rates while guiding you through the entire process.
Refinancing your home can lead to big financial savings. If you're curious about mortgage refinancing in Edmonton, I can help you decide whether it is the best choice for you and we will work together to structure your financing in a way that will help you achieve your financial goals.
I believe that every client deserves the best care and service when applying for mortgage financing. As a Mortgage Broker in Edmonton, I am proud to meet your needs and do what it takes to make a difference in your next mortgage deal! I offer many mortgage services in Edmonton and surrounding areas, including Purchases, Home Equity Lines of Credit, Refinances, Debt Consolidation, Credit Improvement, First Time Home Buyer Mortgages, and much more.
By working with me, you can rest assured that your mortgage application is in good hands.
Sandra Forscutt: Expert Advice and Professional Services
Purchasing a property can be a time-consuming process, as it is a big responsibility. As a Mortgage Broker, I'm here to help you with the application process. I can make the dream of homeownership a reality by offering professional, reliable home financing solutions.
I provide guidance for first-time homebuyers so you can be aware of all the various options available for you with your new mortgage.
Mortgage servicing areas include but are not limited to: Edmonton, Sherwood Park, Fort Saskatchewan, St. Albert, and all surrounding areas
Mortgage services include:
Purchase Plus Improvements
New To Canada
Self-Employed Mortgages
Mortgage renewals
Home Equity Lines of Credit
Debt Consolidation
Vacation Homes
Investment Properties
Spousal Buyout Mortgages
Mortgage Renewals
Helpful videos, a glossary of mortgage terms and common mortgage questions to help demystify your mortgage.
At Metro Mortgage Group, I work on your behalf to find you the mortgage that best suits your needs. I have expertise in all facets of mortgage lending and will not only ensure that you receive the best interest rate possible, but also that you understand and obtain the mortgage product that is right for you. With me, you can always be confident that you will receive expert advice that is second to none. I work for you to provide independent, unbiased advice that is tailored to fit your needs. From regular mortgages, to first time home buyers, mortgage refinancing, and more. 
…Sandra was our go-to person for easy-to-understand answers.
"Sandra has been our mortgage broker since our first home. She helped to take a lot of the guess work and worry out of that process. Since that time we have relied on Sandra to give us answers to our mortgage questions: whether it was renewal time or we just wanted to know what changes to the market or regulations meant, Sandra was our go-to person for easy-to-understand answers. She has provided the type of advice and counsel that has made it easy for us to continue to make adjustments to our mortgage that are the biggest benefit for our family."
Andrew L
She took a complicated situation and turned it into a quick and easy process
"When it was time to renew our mortgage, my husband and I wanted to switch to a lender that was more convenient for us. We contacted Sandra, who knew exactly how to help us! She understood our goals, gave us a few options to choose from and helped us make the right decision. She took a complicated situation and turned it into a quick and easy process. It was a pleasure working with her and we are very happy with the decision we made!"
The McGrath's
…Service is Second To None…
"We contacted Sandra when it was time to renew our mortgage. Having a wealth of knowledge, Sandra was able to provide us with all the information we required. She took the time to understand our financial goals and then determined the best arrangement to help us reach them. Our mortgage was renewed promptly and at a competitive interest rate. Her professionalism and enthusiasm earned our confidence; their service is second to none. We look forward to working with Sandra in the future and recommend her to any and all."
Lisa and Vern Paul
Whether you are a First Time Home Buyer or a Recently Divorced Couple, looking to Refinance Your Mortgage, or maybe you are looking for that perfect home away from home, I'll walk you through the best mortgage options that will have the flexibility you need and save you the most over your term.
The Right Partners To Get You The Right Mortgage