Sandra Forscutt Mortgages
Welcome To Our Mortgage Educational Blog About:
Mortgage Myth: I Don't Need To Have A Mortgage Broker Because My Credit Is Good Enough For A Big Bank
The truth is that anyone who is over the age of 18 can visit their nearest bank to apply for a mortgage. However, depending on who you are, you might have to visit a few banks to find the right product and at a fair rate.
Just because you might have had a bank account with a particular institution for many years does not automatically mean that you'll get the best deal. That's where a mortgage broker comes in. A mortgage broker specializes in finding the best deal for clients.
Mortgage brokers also have immense negotiating power with any lender because they (the lenders) are competing to get more business via the broker. That's another reason why mortgage brokers have access to lower rates and overall better deals compared to the general public. That's why you'll always want to choose local mortgage services in Edmonton, that way; you have a licensed team working for you.
Many Home Buyers Don't Shop Around For A Mortgage
The vast majority of home buyers often start their search online looking for a home for sale. The photos they see may pique their interest, so they contact the agent and ask to view the property. It is standard practice, at least in Canada, when it comes to buying a new home.
Buyers will browse through the listings, then contact an agent to see the home, and probably not think about financing until they are ready to buy. To many people who are not familiar with the world of mortgages, this workflow is instinctive. However, when you shop before finding the right lender, you limit your window of opportunity to find the right one.
It is tough when there is competition to buy the home. You need to find a lender in record time, which means that you'll go with the first lender that offers you a loan, which may not always be the best deal you can get.
How To Know If The Bank Is A Good Lender?
While one of the myths of getting a mortgage loan is that you don't need a broker because the bank is good enough. The other myth is that megabanks can be trusted.
In reality, even though your bank may be a big industry name and has been around for a while, working with them could be a mistake. As Local Mortgage Services Edmonton, we advise people to shop around and research to figure out if that megabank is offering them a good deal.
Final Word
Getting a mortgage can be a complex and often time-consuming process. As Local Mortgage Services Edmonton, we know this, but our experience and relationships with banks allow us to get a good, if not the best, deal for our clients. We help our clients by getting the lowest possible rates and a lender that offers great customer service and is willing to work with them. That is, after all, the reason why you should hire a mortgage broker like us!
You can always take a look at our services and see if we can help! www.sandraforscutt.ca/services/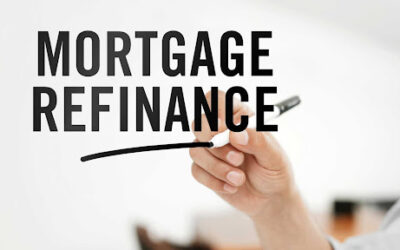 Top 5 Tips To Refinance Your MortgageFrom snagging a lower interest rate to shortening your loan term, the possibilities are endless. But before you jump into the refinancing pool, make sure you have all the right tips to make a splash. Join us as we dive into the...