Sandra Forscutt Mortgages
Welcome To Our Mortgage Educational Blog About:
First Time Homebuyers: How to mentally handle a mortgage
The process of buying your first home can be scary and intimidating, especially if you're new to the whole mortgage process. The first-time homebuyer will go through many emotions when getting their first mortgage, especially if it's the biggest loan they've ever taken out. Since it can be an overwhelming experience, it is helpful to plan ahead to have all the information you need to make an informed decision.
First-time homebuyers often find themselves mentally unprepared for the ups and downs of buying their first home, whether it's in Edmonton or elsewhere. 
In order to prepare yourself mentally and emotionally, here are some steps to help you through the process of buying your first home, whether it's the house of your dreams or just the next stepping stone in your journey towards financial stability.
We've put together this guide to offer some first-time homebuyer tips, including how to mentally handle the stress of a mortgage and everything you need to know about financing your home purchase.
An emotional endeavor? A financial one? Or both?
When you purchase your own property, it's with dreams of long nights spent in front of a roaring fire and Sunday barbecues where friends and family come together. It's no surprise that buying your first home can feel like quite an accomplishment. 
But between securing a solid mortgage and finding out just how much interest rates have risen since you last checked, buying property is also an extremely stressful process. 
A lot of paperwork is required to get approved: bank statements, pay stubs, tax returns, that sort of thing. The process can be daunting for first-time homebuyers—especially if you're moving from an apartment or a renting house. So, it's critical to do your research and make sure you understand what you're signing on for before putting down any money.
What should you know about a first-time homebuyer mortgage?
1. Prequalification process
 The first step for any first-time homebuyer is prequalification. Prequalification involves submitting information about yourself, like your income and credit history, which an agent will then share with a lender so you can get an idea of how much house you can afford.
That lender will then look at your total financial picture and come up with an estimated monthly mortgage payment requirements as a first-time homebuyer. While it's not as detailed as what comes in a full pre approval (more on that below), it still serves as an important first step toward getting into real estate. You can use different online mortgage calculators on your own to create a general idea about what you should expect. 
If you are accepted through prequalification, they will let you know. If not, they will tell you why (generally because of lack of income or available funds) and give you an idea of how much more money you need to make or raise to qualify for their offer.
2. Get pre-approved for a mortgage
First, you need to decide if buying a home is right for you and/or your family. To do that, take some time and ask yourself these questions: 
Can we afford it? 

Do we have enough savings? 

Are we ready for homeownership? 
If you can say yes, then it's time to start thinking about getting pre-approved for a mortgage. Make sure that you get pre-approved by either your bank or an independent lender before you start shopping around because there are many benefits. 
First of all, being pre-approved allows lenders and real estate agents to work with specific numbers and reduces the chances of surprises down the road when they look at your credit report.
3. Find a home you can afford
First-time homebuyer mortgages aren't always easy to come by. You might have only enough cash for a small down payment, or you might not have an impressive credit score; either way, it's going to be challenging to secure financing if your financial situation is anything less than stellar. But don't despair! 
Try finding a home you can afford while staying within your income range. This will allow you to buy a home that fits into your budget while also giving you room to build up your credit score over time—ultimately allowing you more freedom when it comes time for round two of homeownership.
4. Make an offer to purchase
When you're ready to make an offer on a home, prepare yourself emotionally. You'll have to decide how much you can spend on housing based on your income and other expenditures, like loans or car payments. 
It's not a problem to go over your budget, as long as you don't take out much more than you can afford. Take what feels like too much debt only when it is absolutely necessary! Or when you really want that dream house to be yours! However, if that's the case, there are always options for refinancing first-time homebuyer, even if you are self-employed.
5. Finalize mortgage approval 
If you're trying to finalize your mortgage approval in Edmonton, it's best to get started early so that you don't run into any delays. You can complete your approval online if you have access to all your financial documents and bank statements. 
If you don't have everything on hand, ask yourself if there's anything else you need before sending it off. Because you are a first-time homebuyer, and chances are you don't know all of what is involved. That said, there are plenty of resources available if you need help or just someone to talk to. Of course, we would recommend getting professional help from local mortgage services.
So, get in touch with an expert who can help guide you through making sure all of your documents are in order. Whether it's over email or in person, their assistance will be invaluable as they'll make sure that your application goes smoothly and quickly (just as everyone hopes when buying a home).

They can talk you through every detail and arm you with as much information as possible so that getting your first mortgage and buying your first home is fun, not stressful. If you need more information about the topic or any other questions about homebuying mortgages, don't hesitate to contact us.
Conclusion
Getting a mortgage can be a confusing process for First Time Homebuyers in Edmonton. As a Local Mortgage Broker in Edmonton, we know this, but our experience and relationships with banks allow us to get a good, if not the best, deal for our new home buyers in Edmonton.
If you have any questions, please let me know. We can help!
View our First Time Homebuyers page here: www.sandraforscutt.ca/services/first-time-homebuyer-edmonton/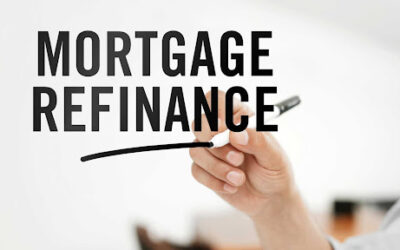 Top 5 Tips To Refinance Your MortgageFrom snagging a lower interest rate to shortening your loan term, the possibilities are endless. But before you jump into the refinancing pool, make sure you have all the right tips to make a splash. Join us as we dive into the...