MORTGAGE REFINANCING Company In Edmonton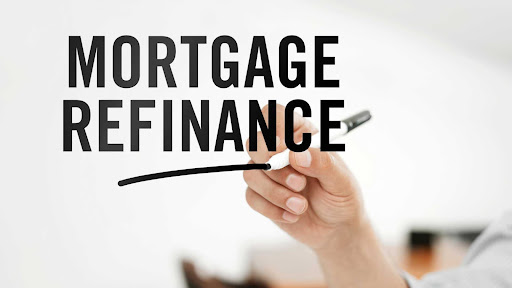 Don't Throw Away Your Equity! Mortgage Refinancing Can Put The Money In Your Home To Good Use
When you purchase a property in Edmonton, you essentially borrow money from the bank or other lending institution to make the purchase. If you're like most people, you probably have some other debts that are costing you more in interest than your mortgage payment does. The good news is that with the value of your home, you can do what is called mortgage refinancing. The cash can be used to pay off those high-interest debts and be mortgage-free quicker! Additionally there is no down payment needed, and many Alberta Canadians even skip mortgage payments.
As your mortgage broker, we can refinance up to 80% of your home's value quickly and easily to pay off high-interest credit card debt that has caused your cash flow to slow to a trickle. Using a mortgage broker is better because they can use different lenders. Worried you will secure penalties? Don't think it can make much difference? Think again. Home ownership can be tough, but we can make your mortgage experience in Edmonton AB great with our competitive mortgage rates and a great experience.
By using your house equity to consolidate your debt with a line of credit, you can improve monthly finances cost, have one easy payment, and afford a mortgage-free quicker with a lower rate.
If you own a home, you may qualify to refinance your mortgage with a fixed rate mortgage, which is just a fancy way of saying that you can take funds out of your home and use it for other things. Additionally, the pre approval and the whole process is quick and the job easy. While some people think refinancing is changing their interest rate or loan terms, that's not always true. But you can access the lowest rate available and possibly avoid bankruptcy.
If your credit score has improved since you bought your dream home from your current lender, it's possible that your new mortgage brokers can get more out than what you paid for your home. We only use the right lender for your needs. Your new home may be worth more now, then it was on the date that you purchased your property as real estate has a history of increasing in value. This could be a great way to get rid of debt or a down payment on a car or new toy!
I'm here to help you beat the banks…
 I'm here to help you beat the banks with a great deal and no hidden fees… On behalf of our Edmonton mortgage brokers today to get all the factors for your consideration. We will compare the best Canada services
Mortgage Refinancing can save you money! 
Most homeowners are aware that they can use their equity in their home to consolidate high-interest debt or cover medical expenses. But did you know you can also refinance your second mortgage to save funds on your current loan? Refinancing is often misunderstood as an act of moving from one home to another.
However, it can actually be a powerful tool for reducing your monthly payments, and we can help you get more dollars or help you pay off high-interest debts such as credit cards and increase your credit.
Typically, you can refinance for many reasons:
You've been approved for a lower interest rate than you're currently paying; 
Your credit has improved since your original mortgage application;
You want to unlock home by taking out a cash-out loan (where your lender gives you all or part of your value).
If any of those apply to you, pick up the phone and give me a call.
You might be surprised how easy it is to be approved for the best mortgage refinancing you can get in a timely manner.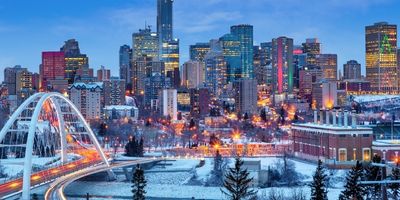 Do you want to obtain a lower interest rate?
Is your mortgage interest rate higher than what is available now or not in a fixed rate mortgage? Paying for CMHC insurance when you don't need to? Do you have a variable rate mortgage or in a financial situation that you need help with? It's time to consider refinancing your mortgages, with the best possible rate! If you have a high mortgage rate and also have high-interest debt, it's time to consider our services your mortgage! If you're paying off high-interest debt, such as credit cards or a personal loan, then you're essentially wasting valuable home. It is a great way to take advantage of any savings you see from lower interest rates and put that capital to good use. 
Do you want to shorten the term of your Edmonton AB Canada mortgages?
By obtaining shortened mortgages with our lenders is a great way to save funds by reducing interest paid overtime. And, as an added bonus, you could sell your home before your reduced mortgage term is up and actually come out ahead of the mortgage needs. Most experts recommend refinancing if you have at least 20% of the value in your home.
It can be a good idea even if you have less than that–especially if you're paying high-interest rates for credit card debt or car loans. However, keep in mind that it's often wise to wait until after rate-lock dates expire before considering refinancing–you don't want to risk losing a low rate on your current loan just because someone beats you to refinance.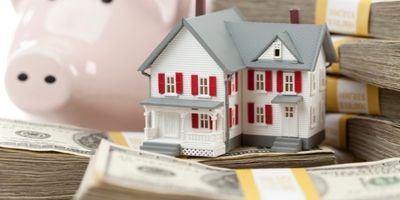 Refinancing can be a great financial move to build value quicker!
If you're like most Canadians, your house is one of your largest assets. And, if you have a mortgage on it, it may also be one of your highest-interest debts when looking at what you will pay over time. We can start the process to help you get a cheaper payment. While some clients are hesitant to do mortgage refinancing because they're worried about lowering their credit score or making their debt more expensive in general, refinancing can be a great financial move with an experienced mortgage broker.
First, we will determine how much equity you have in your home. If you're still paying on your mortgage, do a quick calculation to find out what that amount is. Divide what you owe by your home's current market value to figure out how much capital could be freed up. Then we'll get your best rate possible.
Next, our lenders will figure out how much additional cash flow you'd need from refinancing to achieve your goals, whether it's a new car, an early retirement or avoiding paying rent again. 
We can also help first time homebuyers buy their first home to get the best rates possible.
Do You Have Further Questions On Why You Should Take Advantage Of Our Mortgage Experience and Refinancing in Edmonton?